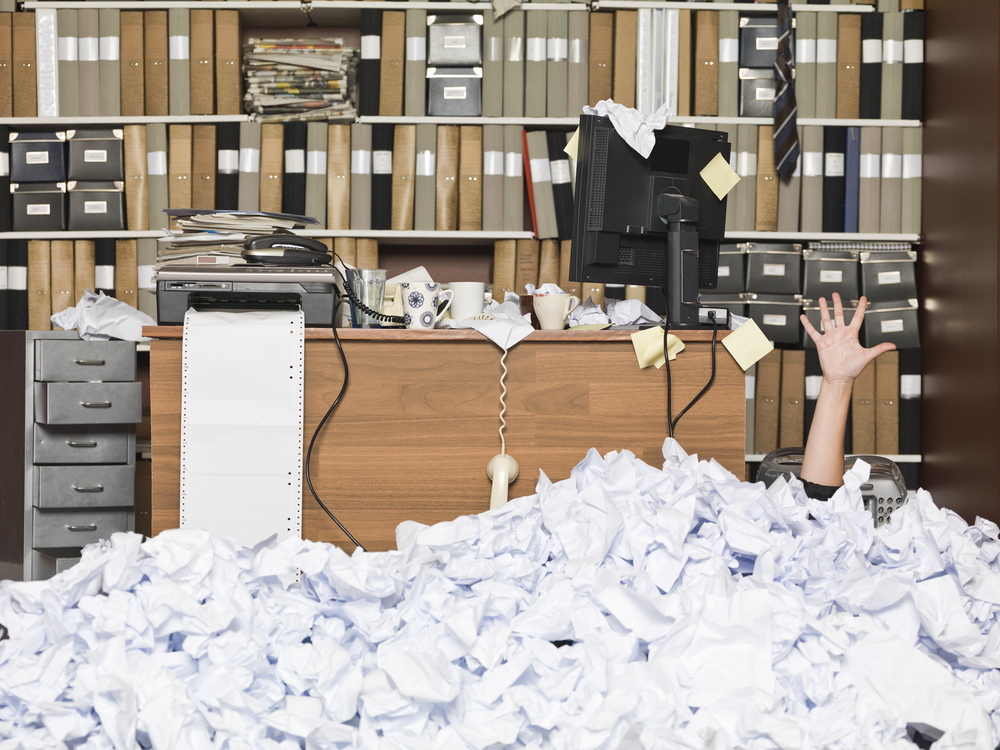 Have you put office organization on the back burner?
It happens.
You keeping meaning to get to it but it never quite seems like the right time. You shuffle papers around and move piles of stuff from one section of your desk or office to the other. While this kind of clutter is frustrating, it's also harmful to your business and could give identity thieves access to your confidential information.
Your disorganization could be costing you more than you realize. It's been proven that a clean, streamlined space has a positive psychological affect on people, improving productivity and morale.